Our Mission
Prince William Trails and Streams Coalition (PWTSC) is an all volunteer organization dedicated to establishing and promoting use of a county wide system of trails and stream recreation, connecting parks with our communities for the enjoyment of our residents and visitors.
Through charitable contributions and volunteer participation, PWTSC cooperates with both private and public organizations with similar goals. We work to educate Prince William County residents on the benefits to their fitness and wellbeing, and of the healthier environment resulting from the preservation of these natural resources.
History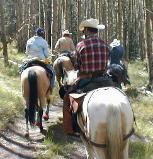 Prince William County, through rapid growth, has fallen quickly behind in planning, developing, and advertising trails and stream recreation opportunities to the public for passive recreation. Beginning in December 2006, a small group of citizens from various recreational disciplines began meeting and working with the Prince William County Park Authority staff to fill this need in Prince William County. Since then, this same group of citizens has grown in number and successfully transitioned into an all volunteer charity organization dedicated to addressing the challenges faced by low manpower and budgets for recreational activities in Prince William County. Please come join us in achieving our goals.  We can accomplish more together.