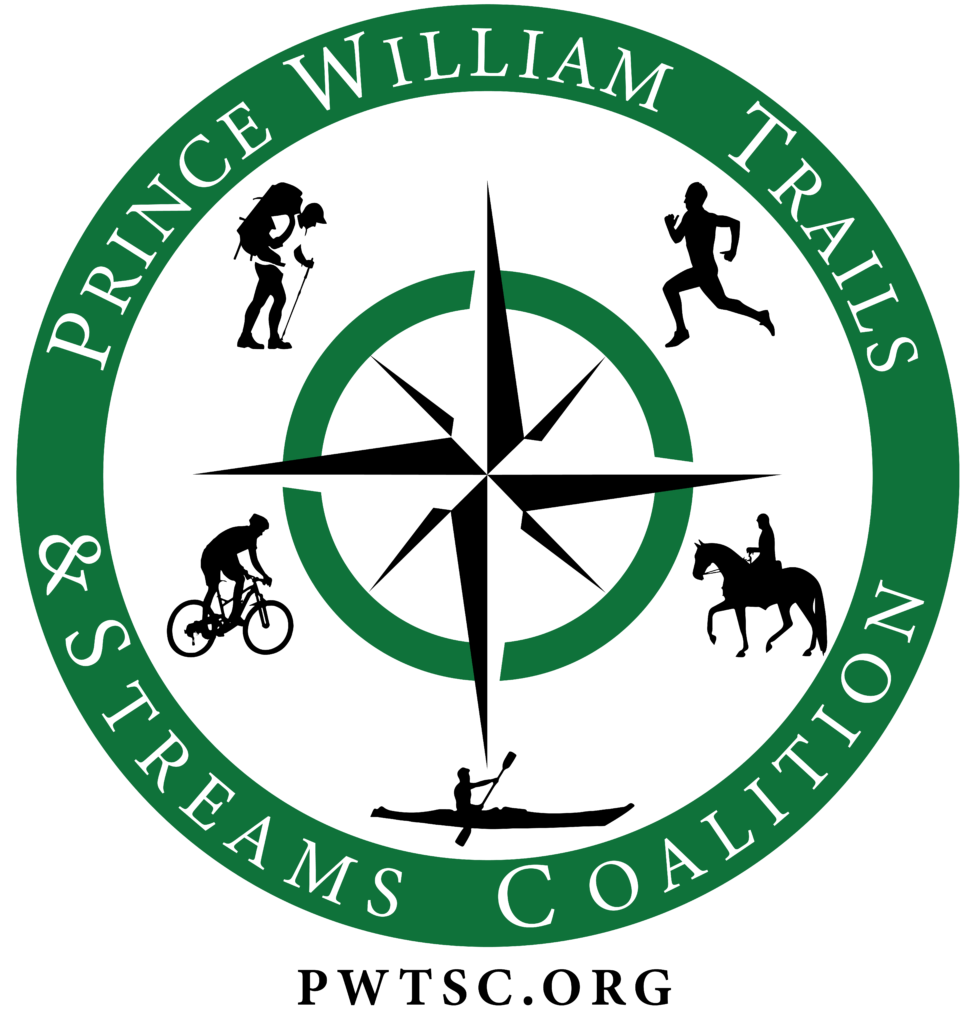 Welcome to Prince William Trails & Streams Coalition (PWTSC), an active non-profit organization located within Virginia's Prince William County. Our members are dedicated to establishing and promoting a county wide system of trails and blueways that connect parks with our communities. PWTSC has 501(c)(3) status and can accept your tax deductible donations and contributions.
Most Recent Posts
Results of the 14th Annual Occoquan Cleanup – Sep 23, 2023

Thank you to all the volunteers who participated in the cleanup on Saturday morning, helping to remove the trash that had entered our waterways. At the Lake Ridge HOA boat ramp on Hooes Run, eleven volunteers collected 25 bags of trash, three tires, and miscellaneous large items. The trash bags were filled mostly with plastic …

Read more

14th Annual Upper Occoquan River Cleanup – Postponed to Saturday, September 30

We have postponed the cleanup until Saturday, September 30 due to the weather. The forecast indicates that there is a very good chance of rain and wind on Sep 23. We'll be conducting the annual Upper Occoquan trash cleanup on Saturday September 23, 2023 September 30, 2023. As in past years, there will be several water access points …

Read more

Trail improvements on the Occoquan Greenway

On Saturday, June 17, volunteers completed more work on the planned route of the Occoquan Greenway Trail in the vicinity of Hooes Run. The short re-alignment as shown on the map below was finished; this route takes more a more gradual climb up the slope, avoiding a steep incline.